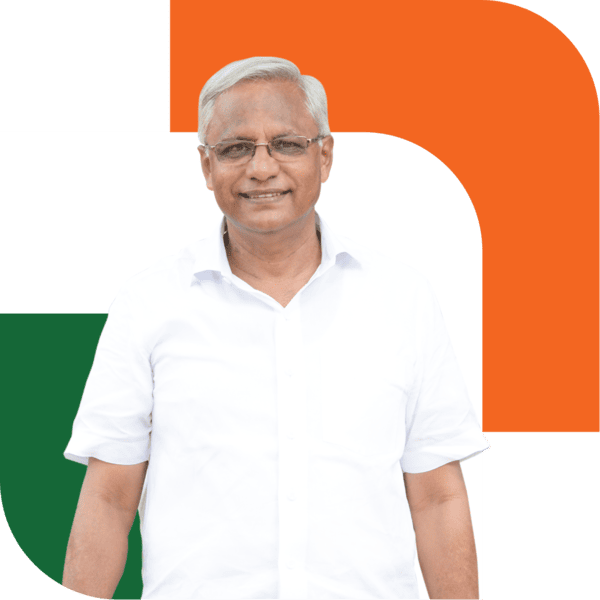 Name – John Richard Lobo
Date of Birth – 26th March, 1953
Education – B.Sc, B.Ed, KAS
Current Position – Former Member of the Legislative Assembly
(MLA), Mangalore South Constituency.
PERSONAL DETAILS :
Born in Kolambe Village, Mangalore Taluk. Educated in –
• Pompei Higher Primary School, Gurupur,
• St. Joseph's High School, Bajpe.
• St. Philomena's College, Puttur &
• Government College of Education, Mangalore.
WORK EXPERIENCE
Joined Karnataka Administrative Service in 1977
Served as
• 1977 – 1979 – Tahsildar of Madikeri
• 1979 – 1981 – Tahsildar of Koppa
• 1981 – 1985 – Tahsildar of Somawarpet
• 1985 – 1989 – Tahsildar of Puttur Taluk
• 1989 – 1993 – Deputy Director of Food & Civil Supplies of erstwhile undivided D.K District.
• 1993 – 1997 – Additional District Magistrate and Headquarters Assistant to D.C of D.K District.
• 1997 – Principal District Training Institute.
• 1997 – 1998 – Assistant Commissioner, Sub-Divisional Magistrate of Sirsi Sub- Division.
• 1998 – 1999 – Competent Authority, Mangalore Bangalore Petroleum Pipeline Project.
• 1999 – 2003 – Commissioner, City Corporation Mangalore.
• 2003 – 2009 – Project Director, Karnataka Urban Development and Coastal Environmental Management Project.
• Founder Executive Director, Pilikula Nisarga Dhama, Mangalore since 1995.
ASSIGNMENTS
• Member of Regional Task Force for the development of D.K and Udupi District.
• External Member of Jury for National School of Planning & Architecture, New Delhi.
• Panel Member of Administrative Training Institute, Mysore for Training Officers of Karnataka.
• Member of Academic Council of Mangalore University.
OTHER DETAILS
• Won President of India Medal for two successive terms during 1981 & 1991 for the best Census Officer in Karnataka State for conducting National Census.
• Undergone Social training in Indian Institute of Public Administration for the development of SC/STs.
• Awarded Rajyothsava Award "Nagarika Seva Prashasthy" in 2005 for public service.
ACHIEVEMENTS
Pilikula Nisarga Dhama Project : I was the founder Executive Director of Pilikula Project and successfully developed the project for 18 years. The concept of this project was wholly developed by me. I was solely responsible for scouting for funds with state and central government and also from local donors. Today Pilikula Nisarga Dhama is a success story and a tourist destination in Mangalore. For the first time in the country we are putting up 3D planetarium in Pilikula at a cost of Rs 24.50 crores for which entire initiative including the concept and getting the sanctions for funds was done by me. Similarly different projects in culture & heritage, wild life, botanical garden, fisheries, art & craft, science, etc; have been conceived and brought to Pilikula over the years. It is my dream to develop it as an international centre for tourism, learning and conservation of bio diversity & culture.
Development of Mangalore : As the commissioner of Mangalore City Corporation and also as Project Director of KUDCEMP, I was responsible for many initiatives in Mangalore. I had initiated the concreting the major roads from Bunts hostel circle to PVS circle and then from PVS circle to Lady hill circle. I conceptualized the entire concreting of Airport road from Polytechnic to Maravoor Bridge near airport and made sure that we got funds sanctioned from Govt. of India after rigorous follow up. I am responsible for the implementation of new projects of Underground drainage, water supply and concreting of roads in the city under KUDCEP project. I had also initiated processing of solid waste in the city, for which required infrastructure was created, required lands were acquired for land fill and given to City Corporation. My personal initiative helped to successfully complete the required infrastructure such as water supply, drainage, roads and solid waste management which was a desperate need of Mangalore city.
As a Peoples Representative : Taking Voluntary retirement from Government service, I contested from Mangalore South Assembly Constituency from Congress Ticket and won with a huge margin of more than 12,000 votes and got back the seat to the congress party after 20 years. This in itself was an achievement for a first timer like me and was possible only due to enormous confidence that the people of Mangalore kept in me. Now I will work on my dream, which is to develop Mangalore city and make it a model city, and make it one of the best cities in Karnataka. I intend to put all my efforts and powers to realize this dream and provide the people of Mangalore a better city than what I received.
Hobbies : Reading, Trekking, Nature & Wildlife.